GATECRASH is a consulting agency specialized in curating artists for festivals and events, touring bands in India and managing music-related projects.
Our main concern is to support the growing independent music scene in India, with a special focus on promoting and developing jazz initiatives. GATECRASH also manages the website jazzinindia.com
—
CURRENT & UPCOMING PROJECTS:
Jazz Nights at THE DEN DIRECTOR'S CUT PVR – jazz
May 6th – Rie Rythem Bhaskar
May 12th - Rie Bhaskar Rahul
May 20th – Mrs Ippi
May 27th – Mrs Ippi
Bhrigu Sahni India tour – June 2017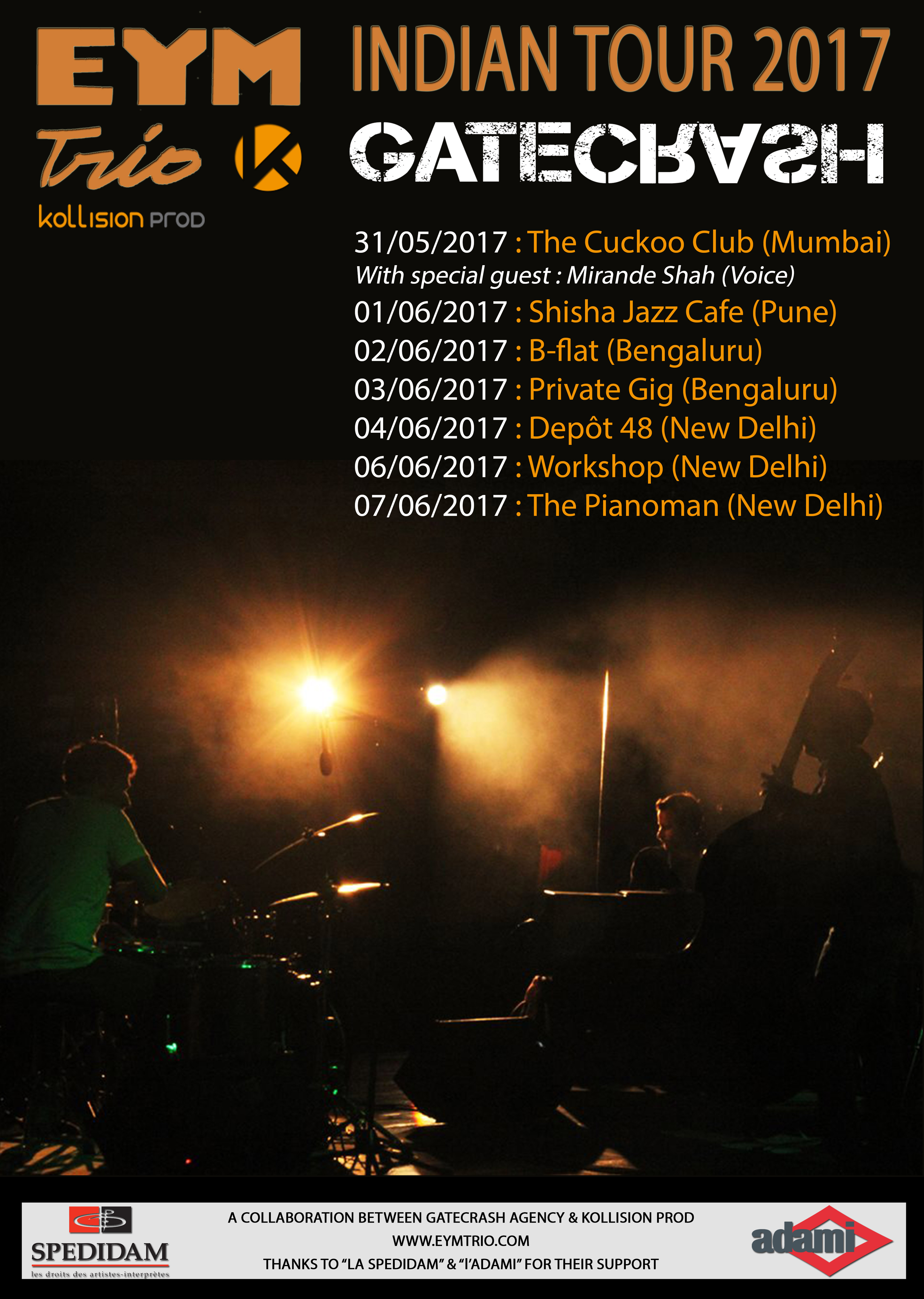 EYM TRIO India Tour
May 31st – Cuckoo Club, Mumbai
June 1st – Shisha Jazz Cafe, Pune
June 2nd – B-Flat, Bangalore
June 3rd – private gig
June 4th – Depot 48, Delhi
June 7th – The Piano Man Jazz Club, Delhi
Video: EYM Trio – Le lours de Kuala Lumpur
P.L.I.N.T India Tour - Planning in progress
Video: P.L.I.N.T. – Pablo Lapidusas International Trio at Jazzahead!
GOA INTERNATIONAL JAZZ LIVE FESTIVAL 2017
KEFAYA India Tour
KHAMIRA India Tour
NARIYAL PAANI 2018