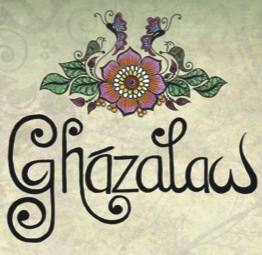 WELSH FOLK MEETS INDIAN GHAZAL
Ghazalaw is a fusion of Welsh folk songs and Indian Ghazal, both of which evolve from ancient poetic forms that share surprising affinities. These are harmoniously embodied in the meeting of the Mumbai singer Tauseef Akhtar and Cardiff singer-songwriter Gwyneth Glyn, whose voices blend seamlessly on songs of both worlds to the accompaniment of Welsh harp, Indian violin, tabla, guitar and harmonium.
Tauseef and Gwyneth were introduced to each other in autumn 2012 by mutual friend, famed Welsh mastering engineer Donal Wheelan, and began to develop the project, supported by Wales Arts International. Later that year Gwyneth and harpist Georgia Ruth Williams travelled to Mumbai and performed with Tauseef and his musicians.
In January 2013, they returned to the Roundhouse to record their first album, successfully weaving two seemingly disparate traditions together into a mutually inspiring whole.
They're performing at Womex'13 in Cardiff, as part of the official showcase selection.
LINE-UP:
Gwyneth Glyn (Vocals, guitar)
Tauseef Akhtar (Vocals, harmonium)
Ashish Jha (Tabla)
Georgia Ruth (Harp, vocals)
Manas Kumar (Violin)
Sanjoy Das (Guitar)