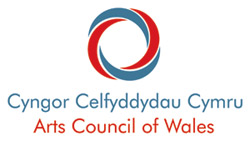 ARTS COUNCIL OF WALES presents a series of creative collaborations between musicians from India and Wales under the title "I Adra".
Taking inspiration from the Hindi word 'yaatra' (journey) and the Welsh saying 'I Adra' (journey back home), the project will create journeys between India and Wales through music and poetry. Giving voice to the traditions of each nation, the musicians and poets will translate each other experiences and cultures, creating fresh contemporary perspectives.
The first collaboration got together Mumbai based musician, Tauseef Akhtar, and Welsh musician and poet, Gwyneth Glyn and began in Wales in September 2012. Fusing guitar and harmonium and the Urdu music tradition Ghazal, with its strictly metered poetic lyrics, and the ancient folk poetry of Wales' Hen Benillion, Tauseef and Gwyneth brought to life a new shared voice and sound. As the collaboration continues, the pair plans to create original poetry inspired by the ancient verses of India and Wales and to draw on the sounds of Wales' harp and cwrth and India's tabla and sitar. Next stop in the journey is Mumbai, where they will continue to develop new material and to make studio recordings, bringing in a Welsh harpist (Georgia Ruth Williams) and a sitar player, table player and a Indian guitarist. They presented their new project to the Indian audience end of November 2012, in Mumbai, at Xchange Festival in Chennai and at the Desert Festival in Delhi.